NANO MOTIONS & POSITIONING SYSTEMS (QUEENSGATE INSTRUMENTS)
Nano piezoelectric actuator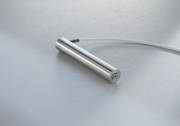 NanoMechanism X stage
NanoMechanism XY stage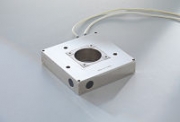 NanoMechanism XYZ stages
Three type of nanomechanism stages for one axis, two axis and three axis displacement positioning systems with different models for various travel range.

NanoMechanism Tip-Tilt stage
NanoMechanism Microscope objective lens positioner Z axis

Nanosensor capacitance sensor - double plate or single probe
Nano controllers
Nanoscan software
PIEZO MATERIALS & COMPONENTS
PZT Piezo ceramics stack actuator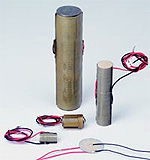 PZN-PT single crystal actuator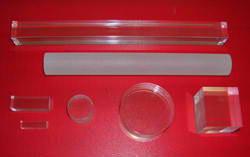 Single crystal piezoelectrics possess exceptional properties and are poised to change piezoelectric materials applications. In addition to strain levels exceeding 1% crystals exhibit six times the strain energy density of conventional piezoceramics. Thus, unlike piezoceramic actuators that employ strain magnification schemes, single crystal piezoelectric actuators can deliver higher strain levels without sacrificing generative force.. In addition, low strain hysteresis results in improved high power efficiency, and lower acoustic impedance.